The rector of Belarusian State University of Physical Culture Sergey Repkin and the Head of Korean National Sports University Kim Song Jo signed the cooperation agreement.
The document will serve to harden partnership relations of two institutions in field of education, sport and science. Within the framework of cooperation, the exchange of students and teaching staff will be implemented. The athletes of two countries can run the training process of the basis of partner-university.
Special focus is dedicated to the development of the sports in which the sportsmen of Korea and Belarus succeeded. At our university the Korean specialists in Taekwondo are expected to come.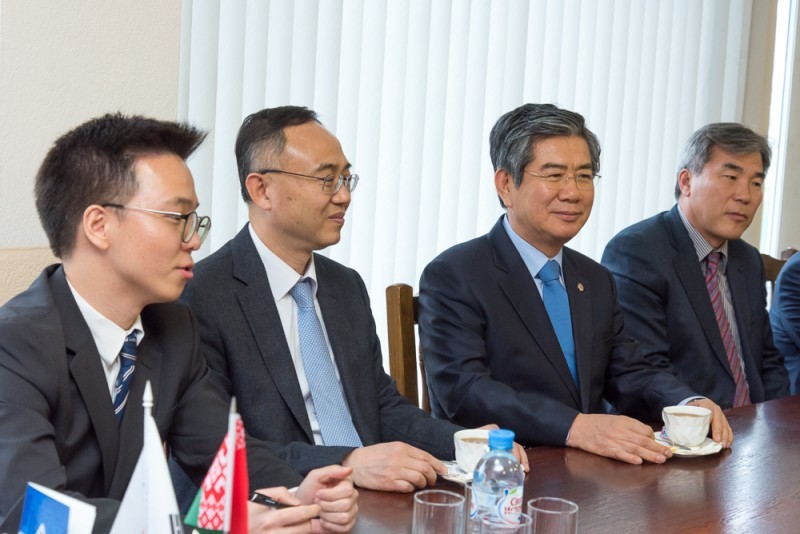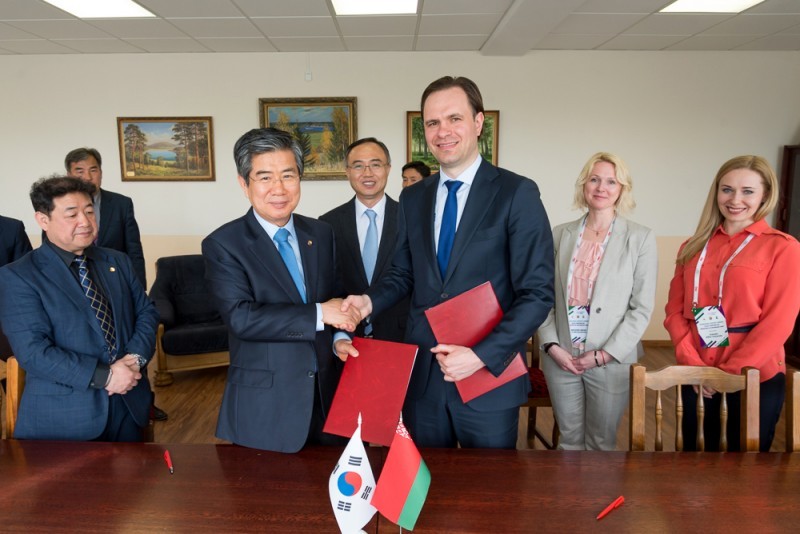 The rapprochement of universities was facilitated by Ambassador Extraordinary and Plenipotentiary of the Republic of Korea in Belarus Kim Yong Ho, who attended the meeting. Chief of the training department, Professor of Korean National Sports University Moon Won Jae, his colleague, the head of international cooperation, Professor Yuk Cho Yong, representatives of the embassy, as well as the Vice-rector on science of the BSUPC Tatyana Morozevich-Shilyuk and the head of the International Department Irina Leshkovich participated in the meeting.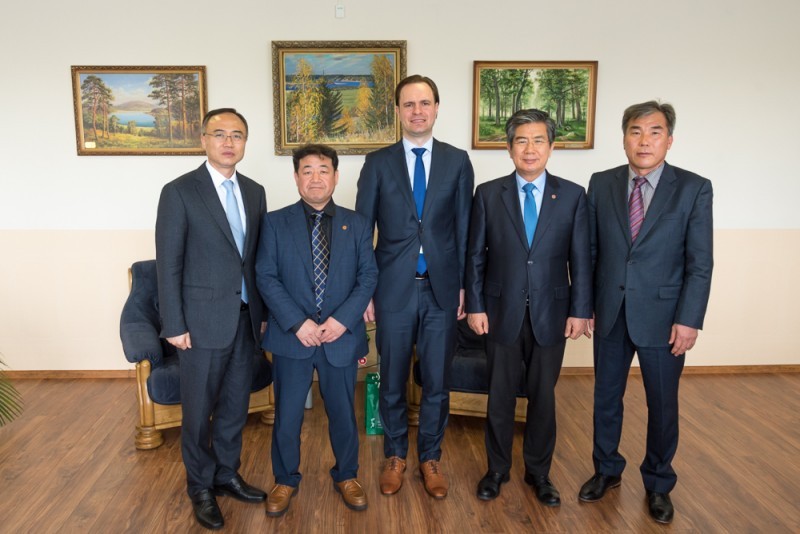 Korean National Sports University is the largest center for athletes and coaches training. Its students show high results at world-class competitions. At the XXIII Olympic Games in PyeongChang 13 awards of 17 were won by the sportsmen, who are studying at the university.