Students of the Lingnan Normal University received certificates of educational practice completion. Practice took place at BSUPC from October 2018 to January 2019.
The Rector of the University Sergey Repkin congratulated the guests from China on a significant event. Rector put emphasis on strong partnership between BSUPC and Lingnan Normal University, our universities actively cooperate in the field of academic exchanges, and successfully develop a joint educational project Confucius Classroom at BSUPC.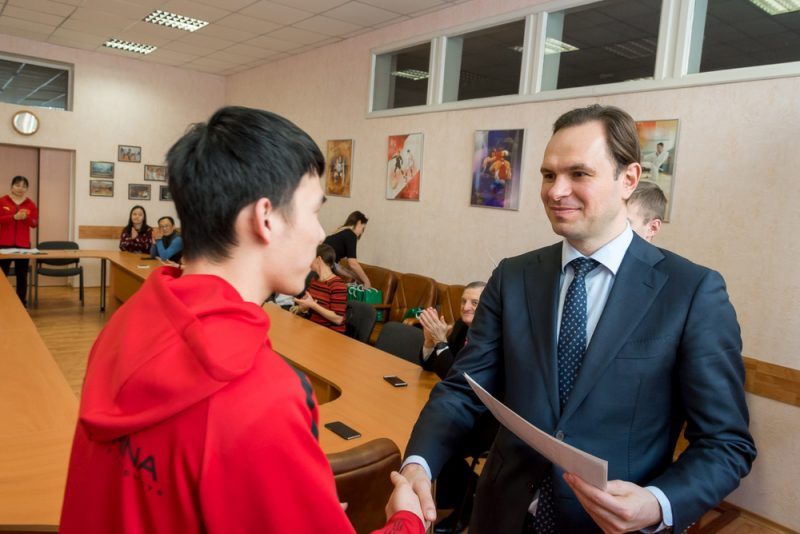 Rector invited Chinese students to continue their studies in the magistracy of BSUPC in the new academic year.
The event was also attended by the First vice-rector Sergey Shavruk, Vice-rector for scientific work Tatyana Morozevich-Shilyuk, Head of the Chair of Gymnastics Gennady Antonov, lecturers of the Chair of Gymnastics, Russian language teacher, Directors of the Confucius Classroom at BSUPC Natalia Kosteeva and Song Peng, Deputy head of the International department Yanina Serafimovich.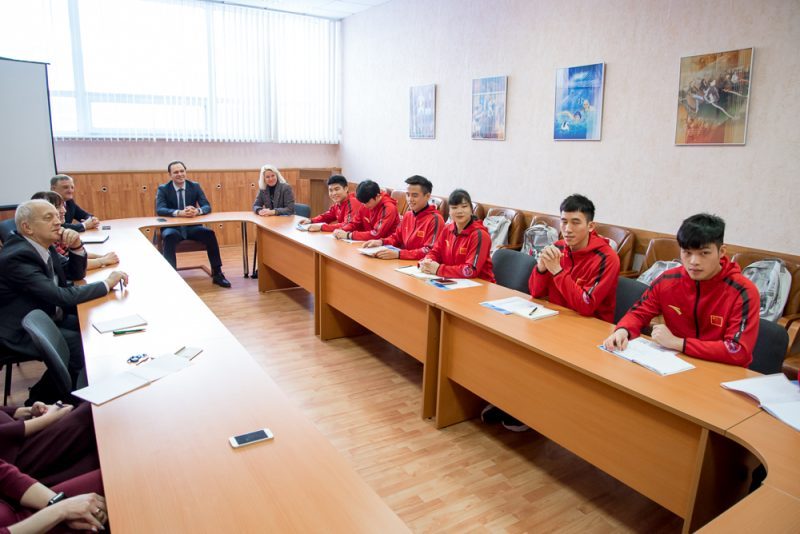 During the course of practice, 10 Chinese students (future wushu trainers) studied the Russian language, the basics of the theory and methodology of sports training in gymnastics, attended sports trainings, participated in scientific, cultural events. They also got acquainted with the culture and traditions of Belarus, learned Minsk, visited museums and parks.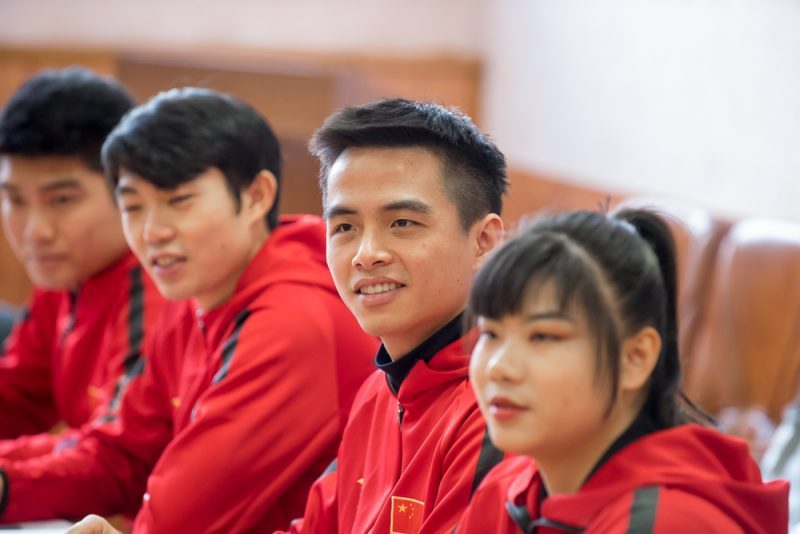 During the solemn event, students demonstrated what they learned in this period. They read the poem "Bollelschik" in Russian, as well as sang the song "Katyusha" in chorus.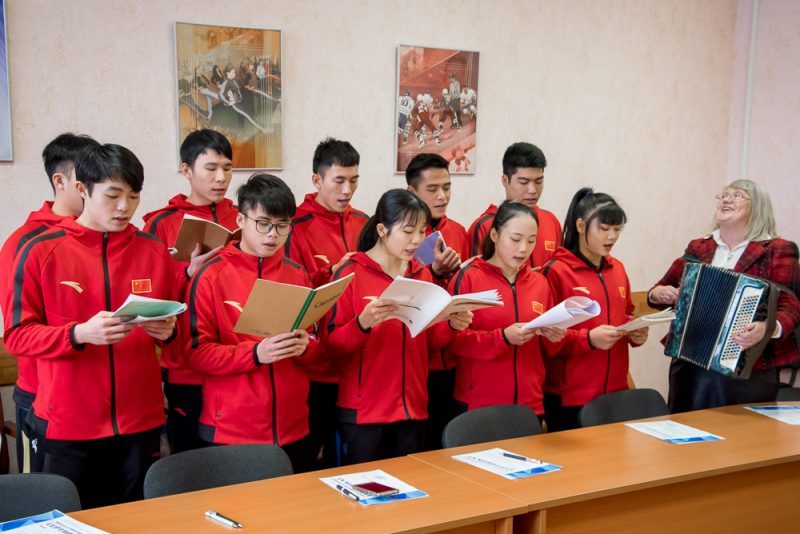 Taking the response, students from China thanked their teachers for their attentive attitude, as well as new and useful knowledge, they also expressed hope that they would return to BSUPC again.