The First Vice-Rector of Belarusian State University of Physical Culture Sergey Shavruk, met with Xiao Jie, the Deputy Dean of the Institute of Sports Science at Lingnan Normal University, the teacher of the Institute of Spots Science Xu Ke and students of Lingnan Normal University, who proceed their educational practice at BSUPC.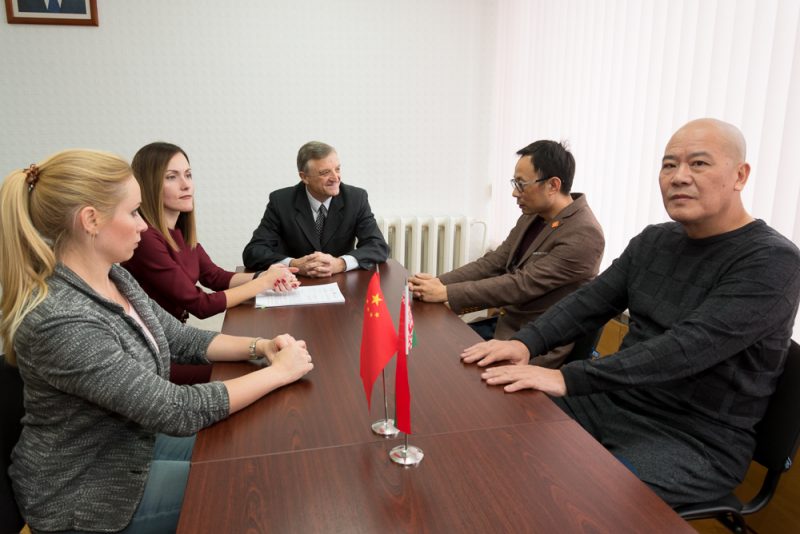 Sergey Shavruk noted, that universities have been successfully cooperating for years. Students from China  study at the Preparatory Department, in the magistracy and Postgraduate Programs at BSUPC. Our university accepts students to educational practice for the third time.
The most ambitious joint project is the educational center of Confucius Classroom at BSUPC.
Parties are interested in strengthening and developing partnerships. Mr. Xiao Jie, have to become acquainted with the sports, material and technical  base of BSUPC. Mr. Xiao Jie pointed out, that at BSUPC were created excellent conditions for Chinese students to study and do sports.
Within three months students will study the Russian language, theory and methodology of gymnastics at our university. Also, students from Lingnan Normal University will train wushu at the BSUPC sports base.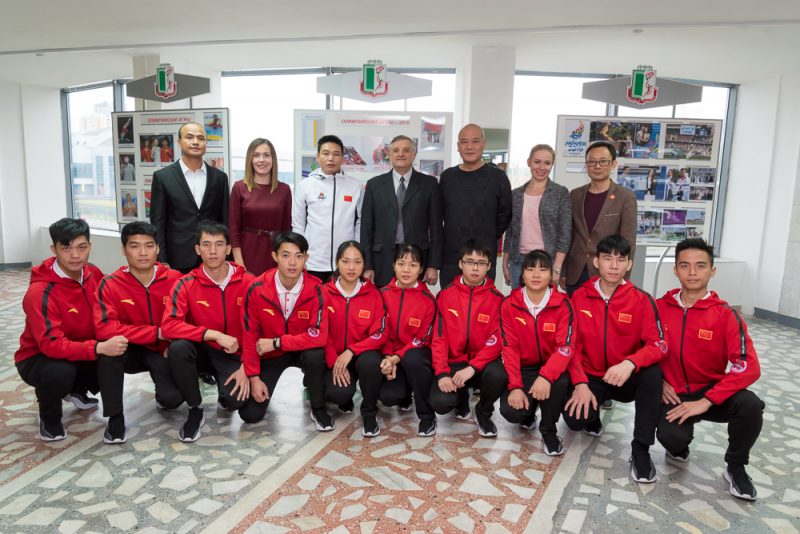 Foreign students are actively involved in the student's life. They have already taken part in the "Wushu for Friendship International Festival", which was held at BSUPC Track-and Field Manege  October 21st–22nd, 2018.
Ahead of them is participation in the International Scientific and Practical Seminar "Modern Systems for Training High-Class Athletes and Reserves in Sports Gymnastics and Dance Sport", which will take place at BSUPC November 26th – December 2nd, 2018.