The delegation from Moldova visited Belarusian State University of Physical Culture (BSUPC). During their visit there were several official meetings.
The First Deputy Minister of Sports and Tourism of Belarus Vyacheslav Durnov, and  Rector of BSUPC Sergei Repkin held talks with the Minister of Education, Culture and Research of the Republic of Moldova Monika Babuk. the Advisor to the Minister Vitaliy Bebeleu.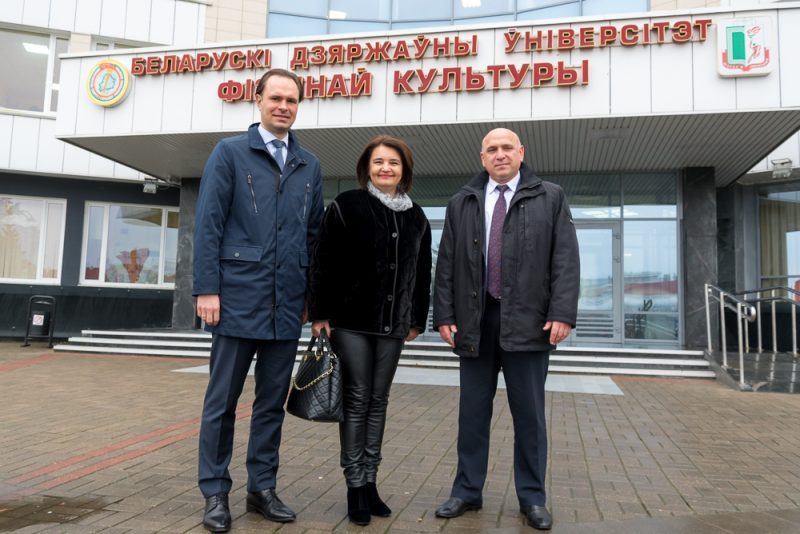 The parties discussed the prospects for bilateral cooperation in education and sport. The representatives of Moldavian State University of Physical Culture and Sport is interested in the methodological assistance of BSUPC specialists in the areas of improving physical culture and physical rehabilitation. The possibility of mutual exchange of students and teachers is also being considered.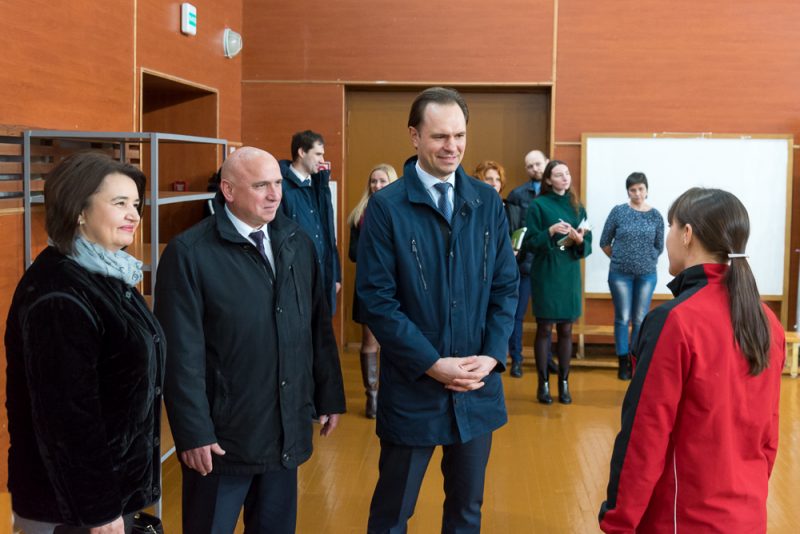 Foreign guests got acquainted with the sports infrastructure of Belarusian State University of Physical Culture. They visited the gym of football and handball, the room of complex coordination sport, which are located in the educational and sports building and attended the class.
Later the delegation visited the modern, multifunctional complex Track and Field Manege, where the gym with 200 m running tracks, 60 m running tracks and 110 m hurdling runs, sectors for jumping in height and length, for pushing the core are located.
They also entered the gym and warm-up rooms, as well as in the Confucius Class of BSUPC, where they had the tea ceremony.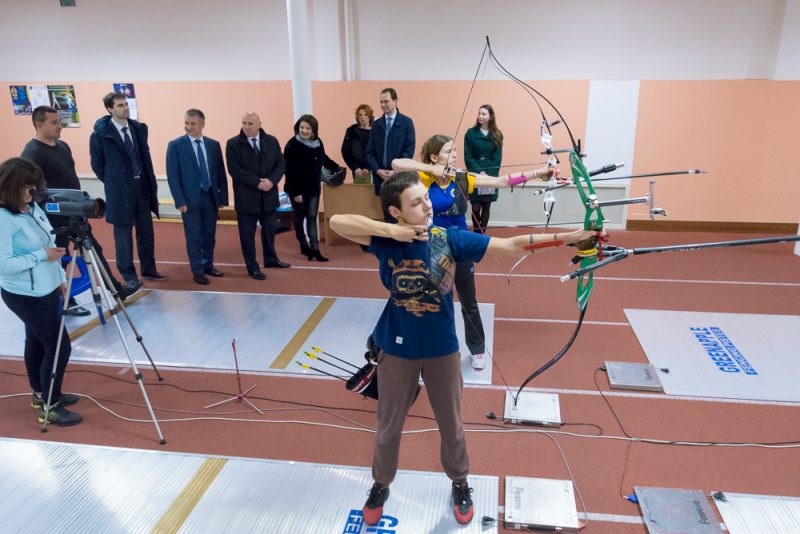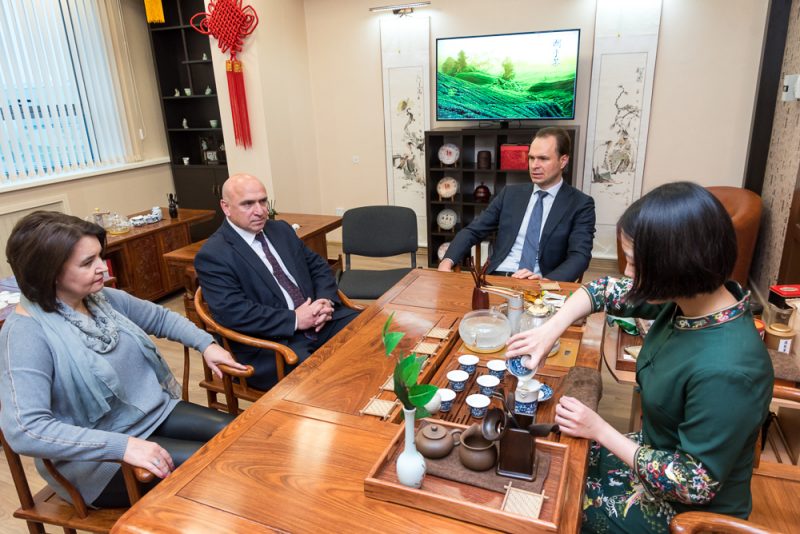 Foreign colleagues went to the swimming pool. Its technical characteristics comply with all international requirements: the main swimming pool 50m long includes 10 lanes. Here you may also find the diving pool with dimensions of 30x30m and a depth of 6m, a pool for learning to swim 10x25m. The National swimming, synchronized swimming and water polo teams are trained at the BSUPC Swimming Pool.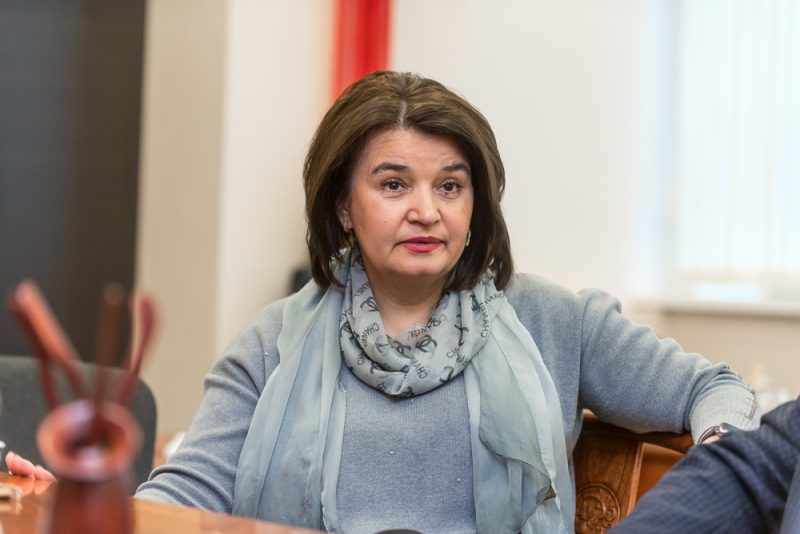 During the excursion, Monika Babuk noted the high level of organization of educational and training processes, was delighted with the material and technical base, which the university has.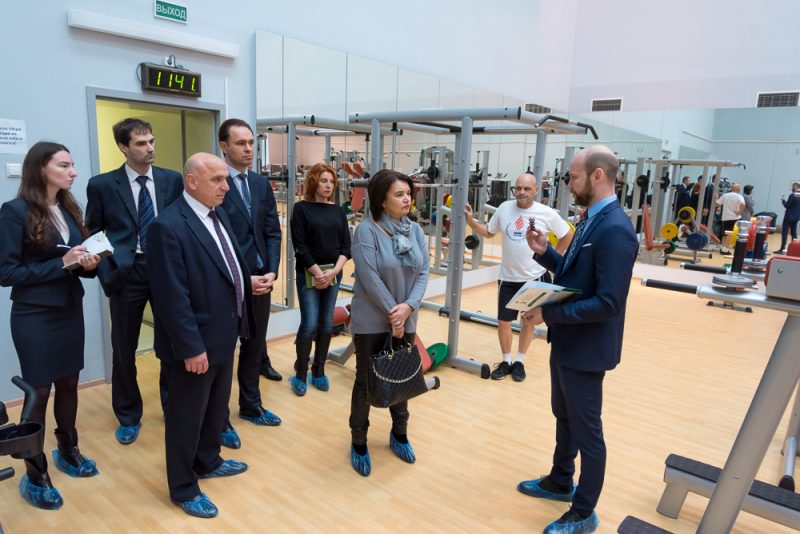 Meanwhile, the Director of the Institute of Sports and Tourism Management Ludmila Sakun met with the head of the Investment Agency Rodika Verbenyuka, which coordinates the tourism industry in Moldova.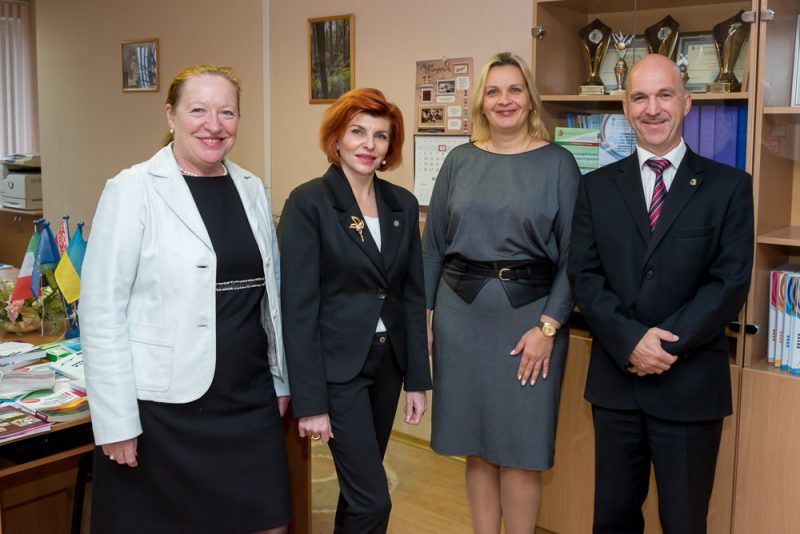 The issue of long-term cooperation in training for the tourism and hospitality industry discussed at the meeting – Moldovan colleagues are ready to learn from the experience of our specialists.
The Institute is also ready to assist in the development of an automated certification system for guides and guide-translators.
One of the most important areas of cooperation the parties identified the development of tourism in our countries.