The delegation of Belarusian State University of Physical Culture visited China.
The delegation consisted of First Vice Rector Sergey Shavruk, Head of International Department Irina Leshkovich and the director of the Confucius Classroom of BSUPC from Chine – Sun Peng.
University representatives took part in the 13th Conference of Confucius Institutes. During the event, which brings together the leadership of Confucius universities, institutes and classes from around the world, the BSUPC Confucius Classroom was considered «The Best Confucius Class of the Year.»
The prize was awarded by the State Chancellery for the Promotion of Chinese Language Abroad (PRC), taking into account the special merits and achievements of the Classroom in the development of cultural exchanges and strengthening of friendly ties among residents of different countries.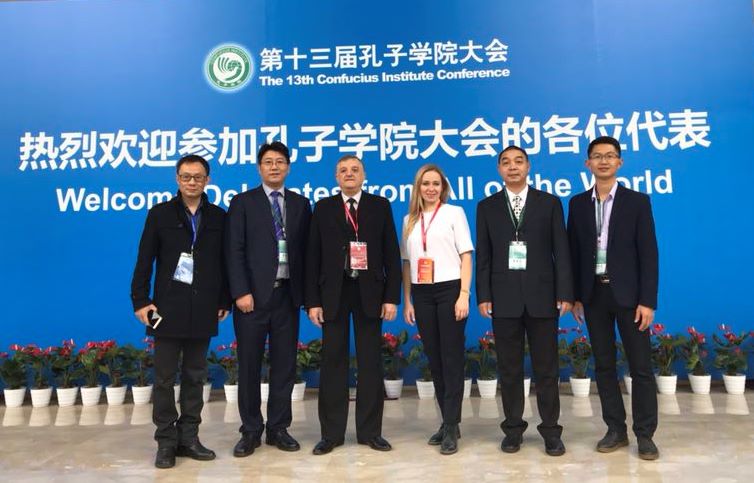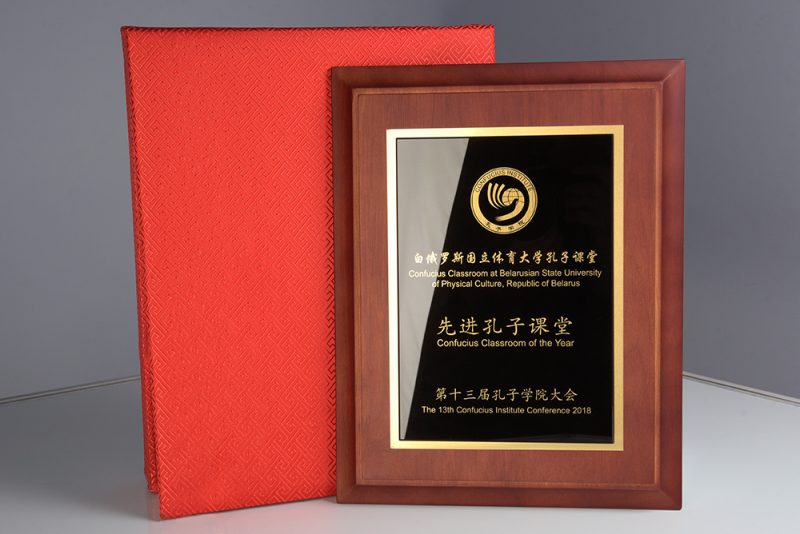 The delegation also took part in the University Rectors Forum «Chine Language+», where Sergey Shavruk gave a speech.The First Vice Rector told colleagues about the features of creation and development of the educational project at BSUPC Confucius Classroom and thanked the Lingnan Normal University for successful and fruitful cooperation.
During the visit, BSUPC delegation met with the administration of the Henan Normal University. The parties discussed the implementation of bilateral cooperation in the framework of a joint educational program in the specialty «Physical Education», which received a license from the Ministry of Education of China. It is planned, that universities will offer Chinese students a 4-year course of study, which will be able to enroll about 120 people annually.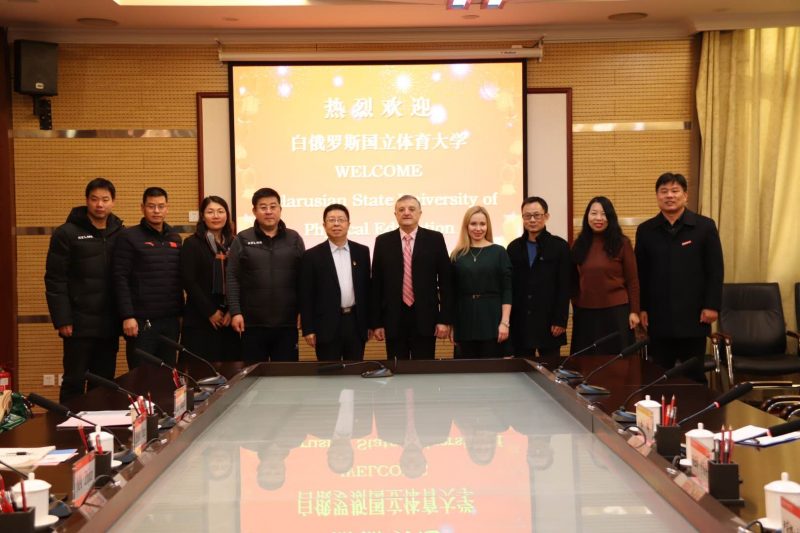 At the end of the visit, representatives of the university held talks with the leadership of the World Federation of Sports Recreation and the Foundation for the Development of Sport and Health on the establishment of a scientific center for sports rehabilitation and rehabilitation at BSUPC. As well as joint activities and mutual participation in scientific conferences, workshops and sports competitions.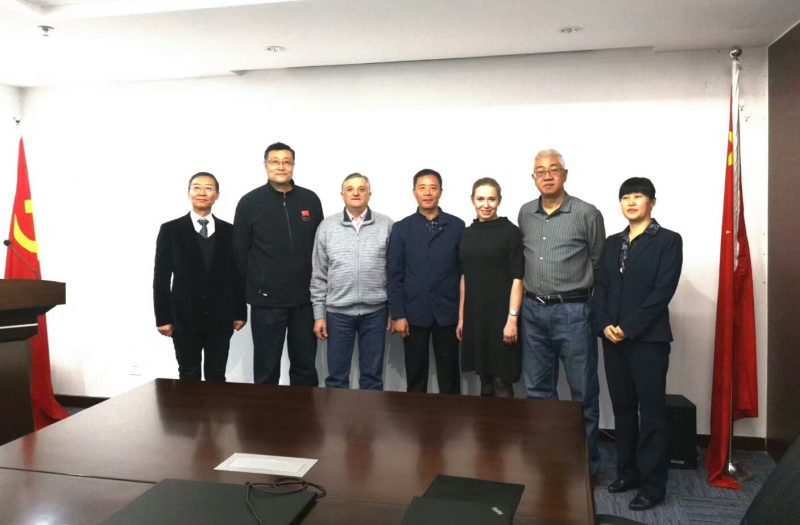 BSUPC International Department, BSUPC Confucius Classroom