The first vice-rector of BSUPC Sergey Shavruk met Mr. Kwon Hyuksei, the First Secretary of the Embassy of the Republic of Korea and Yoo Yeonho, taekwondo instructor from Korea.
The internship will last for 6 months. Here the instructor will study Russian, and will be involved in experience exchange with his Belarusian taekwondo colleagues.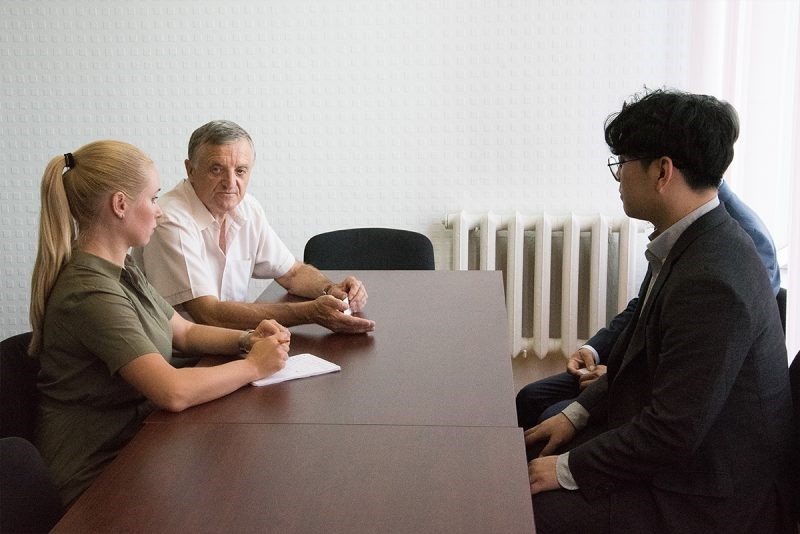 During the conversation, the first vice-rector noted, that the university is open for fruitful cooperation with foreign experts. BSUPC always welcome instructors, representing national sports, such as taekwondo for Korea.
Mr. Kwon Hyuksei emphasized that instructor Yoo Yeonho is the first physical education and sports specialist, who was sent to Belarus for an internship from the Republic of Korea.
Yong Ho Yo's internship at BSUPC was organized within the framework of the cooperation memorandum with the Taekwondo Promotion Foundation.